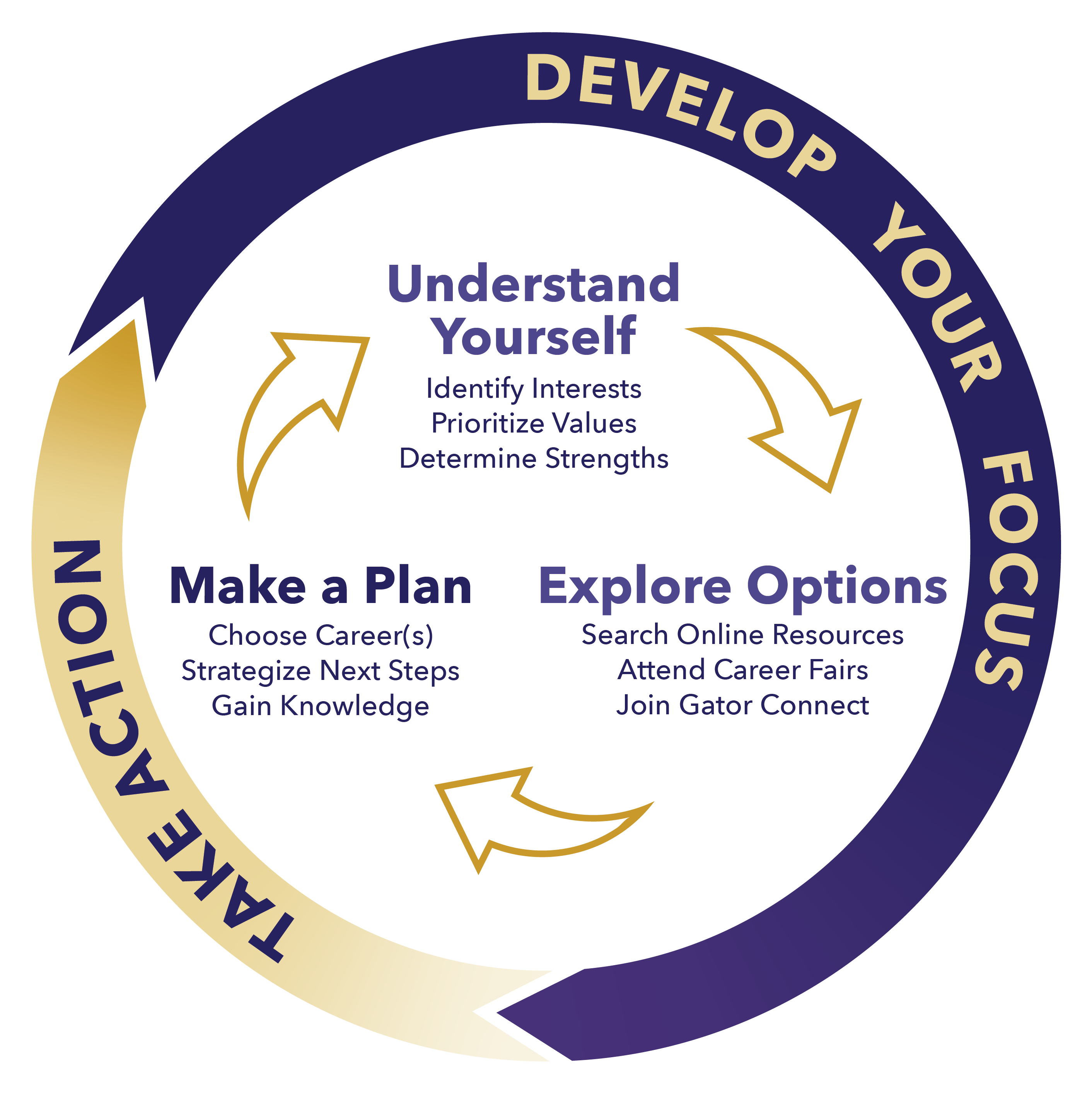 Figuring out what major or career to pursue is tough.  There is no magical sorting hat or crystal ball that will give you the answer. This is a decision that you must make yourself, and it takes time and research. Think of it this way - Knowledge is power. The more information you have, the more thoughtful and well rounded your decisions will be.
Career or major exploration involves three main categories as shown.  Feel free to read through each section below or pick and choose a category based on your needs. Relax and breathe.  Things will become clearer as you explore your options.  
MAJOR ACADEMIC ADVISING – CLD DOES NOT offer academic advice regarding which classes to choose for your major or desired major. For help choosing classes for your major or desired major, please schedule an appointment with undergraduate advising or graduate advising accordingly to speak with an academic advisor.