Menu
Build Connections (Networking) ➔
Graduate Students (Coming Soon)

Networking
Networking doesn't have to be feared.  It's basically about building and maintaining mutually benefitial relationships and is the key to landing a great job in your field. Did you know that approximately 65-75% of jobs are filled through networking?  It's all about who you know. This can include friends, family, professors, classmates, SFSU alumni, teammates, current and past supervisors, co-workers, neighbors, and acquaintances.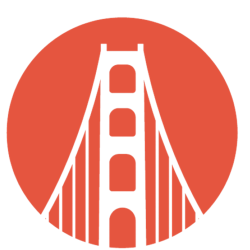 Join SFSU GatorConnect!
Figure out your next step. Find your next job. Share your expertise. Become a mentor. Claim your account in less than 2-minutes and instantly connect with our community.
Note: Networking is about building a community that helps one another, so be prepared to give back!
Read below to learn more!
Include: friends, family, professors, classmates, SFSU alumni, teammates, current and past supervisors, co-workers, neighbors, and acquaintances 

Add people to your networking list as you meet them and be sure to follow up with them!
Networking can occur in both casual and professional settings.  It can occur with someone you meet at a party or at a career fair. Anywhere you meet people is an opportunity to network! It's best to plan ahead of time what you want to say about yourself professionally.  This is often called an Elevator Pitch or Professional Statement.  You can begin by first writing down some key points you want others to know about you:
You're a current student at SFSU along with your major
Your current goals or goals after you graduate
Your strengths and qualifications
For example:
"I'm a current SFSU student majoring in nursing. I recently completed a summer internship at San Francisco General Hospital where I worked in the ER.  After I graduate, I'd like to work in Emergency Medicine where I can use my calm demeanor and problem-solving skills."
A great way to start networking is by building relationships with fellow Gators. Gator Connect is mentoring tool that allows you to search the SFSU community (both current students and alumni). You can join virtual groups or message people directly in your specific area of interest.  Start by creating your own profile and then start reaching out!
A great way to reach out to people is through Informational Interviewing. This is an interview that you initiate. Find individuals who are doing the type of work you're interested in or who are working at companies of interest.  You can ask them a variety of questions around career topics such as day-to-day tasks in their role, organizational culture and advice on how to enter a particular field.  Here's a suggestion of some questions to ask:
Can you describe your current role and how you got there?
What is something you wish you knew when you first started out?
What do you enjoy most about your role? What do you find most challenging?
What does it take to be successful in this organization?  What is the culture like?
Can you recommend another person I can talk to?
May I follow up with you?  What is the best way to keep in touch?
Remember, this is about building relationships. This is not the time to ask for a job. That will come later. Making connections takes time, so don't rush it.  Important - Be sure to send a "thank you" email and continue to stay in touch with that person!
Once you reach out to someone, be sure to stay in contact with them. That's often easier said than done. Sometimes you hit it off with someone and sometimes you don't.  Regardless, be sure to send a follow up "thank you" email. You might even add "please keep me in mind if anything opens up."  Thank the person for their time and valued advice. Your gratitude will make a lasting impression. After all, they did take time out of their busy day to grant you a favor.
If the relationship appears beneficial, feel free to send them emails from time to time to let them know how you're doing.  You can also send them articles you've read that they might like. Take time to invest in those who are willing to invest in you!
LinkedIn is a great way to connect with people.  With over 900 million users, it's the largest networking tool in the world.  If you haven't built a LinkedIn profile, start by adding your resume details and then build from there. Check out our Career Webinar on How to Build a LinkedIn Profile for further information.
Add contacts by first adding your friends, classmates, SFSU alumni, professors, and coworkers to your network.  You can also search for individuals who work at companies or in fields of interest. Don't be afraid to send them an invite to join your network.  Simply write them a quick note - something like this:
"Hello Alli Gator [name of person].  I'm looking to increase my network of TV and Broadcasting individuals [job title or industry]. I'd love to add you to my network. Thanks so much!"
Once they accept your invitation, send them a quick thank you note.  Don't be afraid to ask them for an informational interview.  Keep in mind, many people are very busy and may not have time to meet with you. Keep building your network and searching for individuals to speak with. Eventually you will find people who are able to chat with you.  Don't give up!