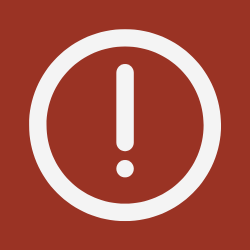 Important Information
ITS has rolled out a new universal login in the format of SFState_ID@sfsu.edu
(ex. SF State Login: 900000000@sfsu.edu)
Your SF State ID is a nine-digit number assigned to you during the student application process. Your SF State Login is your SF State ID nine-digit number at sfsu.edu, for example, 912345678@sfsu.edu.
Starting June 6, 2023, you'll need to use your SF State Login and associated password to access services at SF State, including Wi-Fi, Email, Box at SF State, iLearn, Handshake and others.
Please check more info on the ITS Website:
Check out the various platforms below:
Handshake
Handshake is our online career management platform for students and employers. Over 10,000+ employers, 5,600+ jobs, 1,500+ internships listings and growing
What is Vmock?
Vmock is a 24/7 online resume tool that utilizes employer input across multiple fields and industries to provide you with instant feedback on your resume.
What Can You Do with Vmock?
Create a resume from scratch:
Vmock allows you to choose a resume template and then provides you with step-by-step instructions for building a meaningful resume.
Upload an existing resume:
Upload your current resume (PDF format) and receive real-time feedback along three criteria:  impact, presentation and competencies. Vmock will give your resume a score between 1 to 100.  You can raise the score by making the suggested edits with the SMART Editor.  NOTE – you are given 10 opportunities per year to rescore your resume.
How to use Vmock:
• Log on to Vmock with your SFSU student ID single sign on
• Complete your profile by selecting the college and degree that most closely aligns with your current goals.  If you don't know what college your major is in, use our SFSU bulletin page:  https://bulletin.sfsu.edu/colleges/
• Watch the Intro video
• Upload your resume or create one from scratch
• Edit and enhance your resume using the feedback provided with the SMART editor
• Get your resume score and feedback within seconds. NOTE – You have 10 opportunities to rescore per year
• When finished, export your resume in a PDF or Word format
Big Interview
Big Interview provides students with lessons and virtual interview practice. Review your progress and get feedback from career professionals, mentors, and friends. 
Gator Connect
Gator Connect is SF State's go-to platform for student to alumni networking. Connect with fellow and former Gators and expand your professional network.